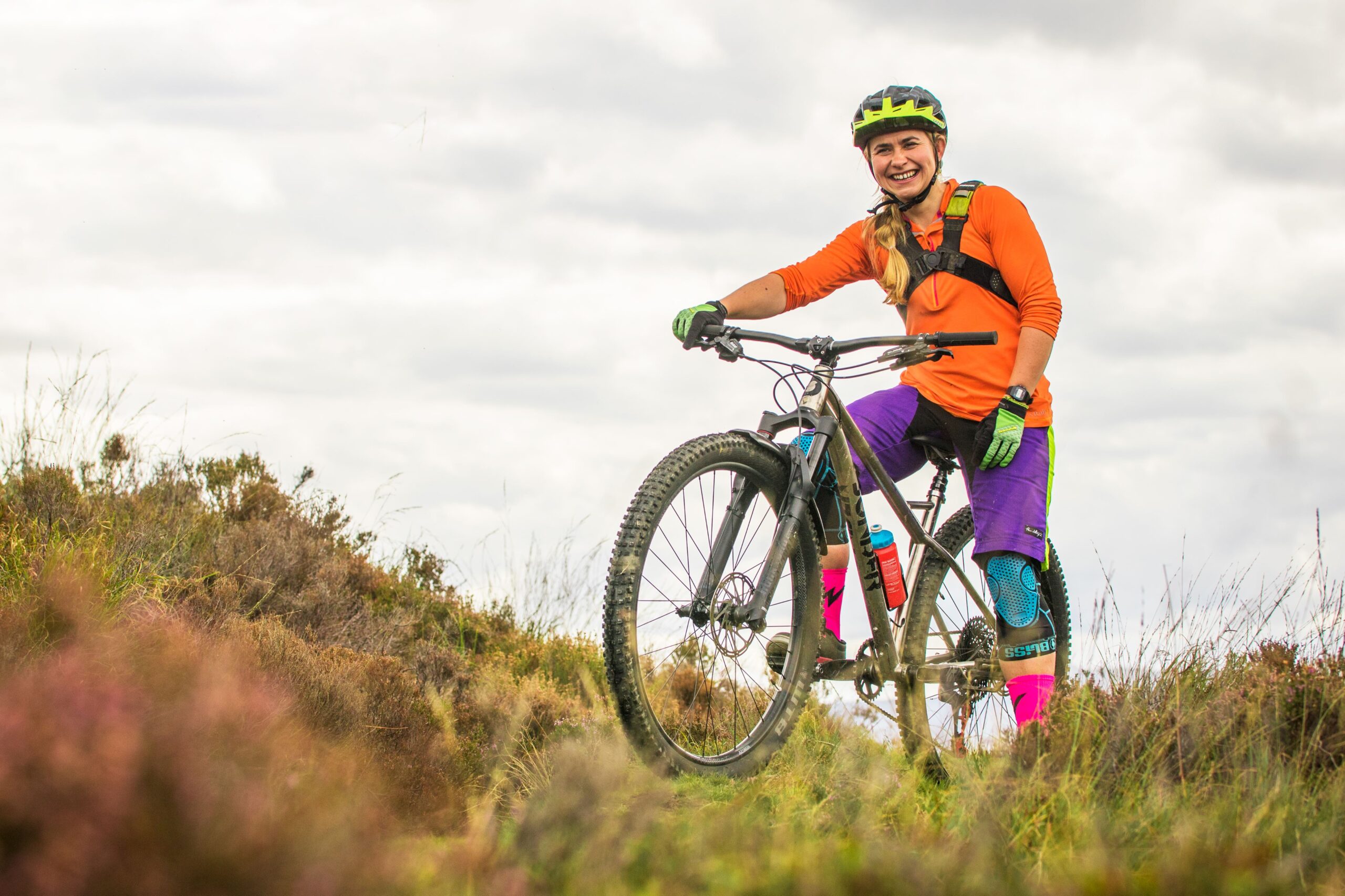 Let's have an adventure together
Hi, I'm Rachael.
Thanks for visiting my website, chances are you are looking for someone to take you outside into the mountains, or perhaps you have stumbled this way on the look out for mountain bike beta or ramblings about wee adventures I have been on recently. The blog is the best way to find out what I am up to, otherwise check out Instagram or Twitter @rachcrewe for more.
About me
I cut my teeth as a hockey coach and have been helping others to improve and achieve their potential since the tender age of 13. I completed a B.A. in Archaeology at the University of Nottingham where I discovered rock climbing. I have represented Wales in hockey and played in the National League whilst coaching young players at county level. I completed my hockey coaching awards whilst still at school and continued coaching through university. After graduating, I 'fell' into a job as an instructor at a climbing wall in Cardiff. I began to experiment with applying what I knew from hockey coaching to climbing and bouldering, first indoors and then outdoors. I realised that, for lack of a structured coaching award scheme, I was actually quite good at this stuff and my students were starting to appear on podiums at national competitions. I joined the coaching team for the BMC Talented Youth programme
These days I'm a mountaineer, rock climber, hill walker, mountain biker and occasional paddler. I divide my time between the sprawling Scottish Highlands and the compact but wild mountains of Snowdonia where I work as a mountaineering instructor and mountain bike guide.
I have ridden my bike across Nepal, round and round the Strathpuffer 24 hr endurance course and down the twisty, rooty trails of the forests of the Highlands.
I have climbed up 100 Munroes (and counting), El Capitan in Yosemite, to 6000m in the Himalaya and up the north face of Ben Nevis. My favourite day out ever was climbing The Original Route on The Old Man of Hoy, on Orkney.
I've also spent time just travelling for travellings sake, especially in Asia. I visited Burma (Myanmar) at the same time as President Obama and witnessed the carnival of the first US state visit ever. I have walked across the living root bridges of Cherrapungee in north-eastern India and ridden the Darjeeling steam train. I have had dinner with the Nepali Army in Bhojpur and breakfast with the monks of north-eastern Thailand. I love coming home to the UK and realising just how amazing our diverse country is. From laverbread in South Wales to fresh mussels cooked in a jetboil on a Hebridean island, I love our country and all it has to offer.
Some things you might want to know if you are thinking about employing me…
I hold the Mountaineering and Climbing Instructor Award (MCI), the Winter Mountain Leader and the British Cycling Level 3 Leader.
I deliver the Mountain Training Mountain Leader Award for Plas Y Brenin and am a tutor for the Mountain Training Hill Skills and Mountain Skills awards.
I am a tutor of the British Cycling Leadership awards.
I hold the Wilderness Emergency Medical Institute (WEMSI) First Responder Certificate. That's 68 hours of remote first aid training!
I am a member of the Association of Mountaineering Instructors, the professional body that regulates our industry. As part of this, I am on the AMI Test Team for Rab Equipment and Lowe Alpine.
I am a founder member of the AMI Equity and Diversity Working Group, to promote and improve diversity within our industry.
I am a qualified bicycle mechanic, Velotech Gold.
I am trained in safeguarding and child protection and am a member of the PVG Scheme (Scotland) and DBS Scheme (England and Wales).
I have a B.A. in Archaeology from the University of Nottingham and a Post-Graduate Diploma in Leadership and Management (ILM).